Pest Control
On average, there are at least 100 different TYPES of insects and bugs inside of your house.
Termite Service
Termites are sometimes called the "silent destroyer" because of how long they go unnoticed before they are ever detected.
Lawn Care
Let the experts get you a greener lawn by properly fertilizing, weed controlling, and treating for insects.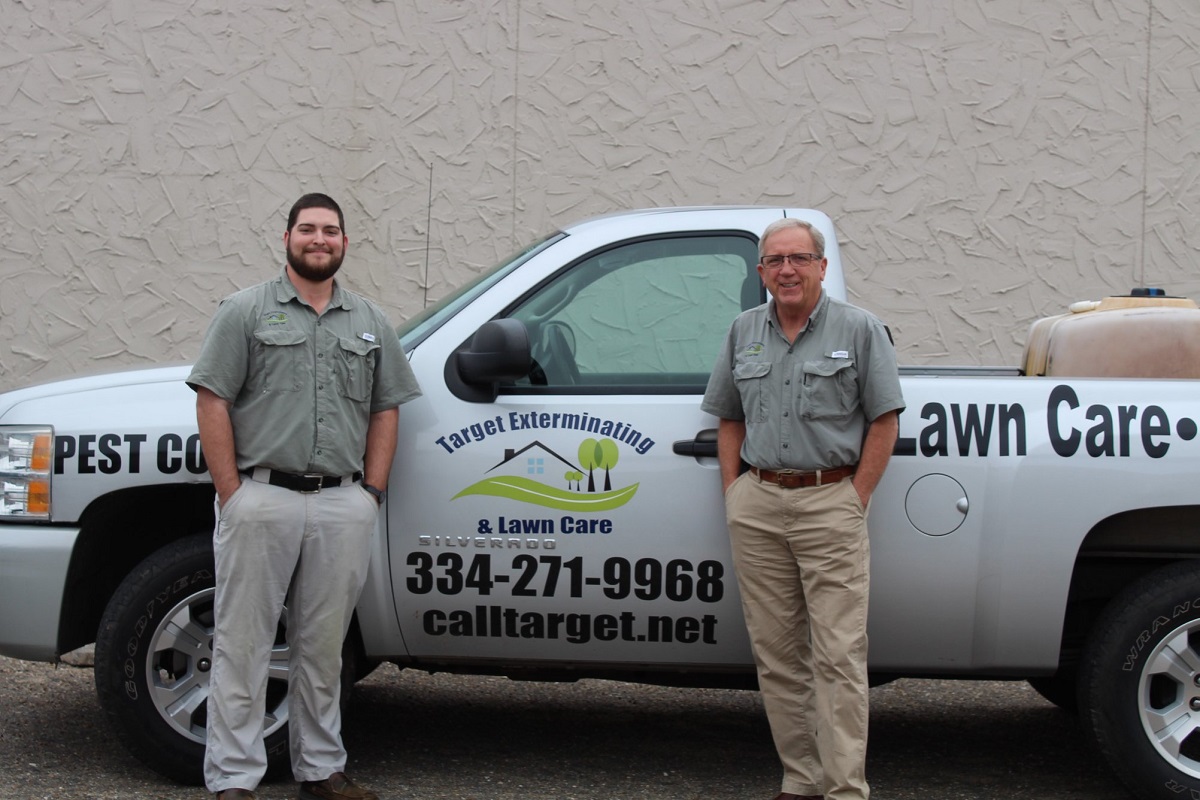 About Us
Target Exterminating and Lawn Care is a local, family owned and operated business, with 30 + years servicing the River Region. Target offers residential and commercial pest control, termite, and lawn care services. With expert knowledge, fantastic pricing, and unbelievable customer service and reputation, you can't go wrong with choosing Target Exterminating and Lawn Care!
What Customers Are Saying
"Target Exterminating is the BEST. I have been using Target for many years. During all the years associated with them I can honestly say I have enjoyed their work performance and work ethic. They are honest and very dependable.I totally appreciate all they do for me."
Brenda McDonald
Property Manager
"The professionals at Target Exterminating and Lawn Care are the benchmark for customer service. We have always received prompt, personal and courteous attention that consistently exceeds our expectations."
Brenda Hellums