Termite Treatment in Montgomery, AL
Termite Treatment 
Your home is the biggest investment that you are likely to make. Don't let termites ruin that big investment with their destructive eating habits! Let Target Exterminating and Lawn Care eradicate this threat before it takes your home away in its thousands of tiny little mouths. 
Termiticide application – If it's a subterranean infestation, we will put termiticides in the soil in order to build a protective barrier around your home and deal with any termites that are already there.
Liquid Insecticides – Target's preference is to protect your home with non-repellants such as Termidor SC.  This product begins working when applied unlike baits that might take a year or longer to draw enough termites out to provide protection for your home.
Prevention– Despite the effective methods available for treatment, prevention is the best way to deal with termites. This will be a multipronged approach that will require assistance from the homeowner. It may involve moving extra food sources like woodpiles and sources of moisture. Construction repairs like fixing roof leaks and plumbing may be necessary as well.
Termite bond/contract Summation-after the completion of a home termite inspection, explanation of treatment, explanation of terms of contract/bond, discussion of renewal fee amount and the initial treatment cost are given Target will provide a total quality termite treatment to your home. Upon completion of termite treatment your home will be under contract/bond with Target Exterminating and Lawn Care if your home qualifies. You will be given the opportunity to renew the termite contract each year on the anniversary of your termite treatment.  If your home qualifies the contract will provide treatment and damage up to a certain amount (determined by manager when contract signed). A contract that does not cover damage and retreatment is available if your home does not qualify for any reason. 
NOTE:  A CONTRACT/BOND IS DIFFERENT FROM A "TERMITE LETTER", WHICH IS A STATEMENT THAT A HOUSE IS OR IS NOT FOUND FREE OF TERMITES UPON INSPECTION.  TARGET ONLY PROVIDES TERMITE LETTERS FOR CUSTOMERS THAT HAVE A RECEIVED A TERMITE TREATMENT FROM TARGET.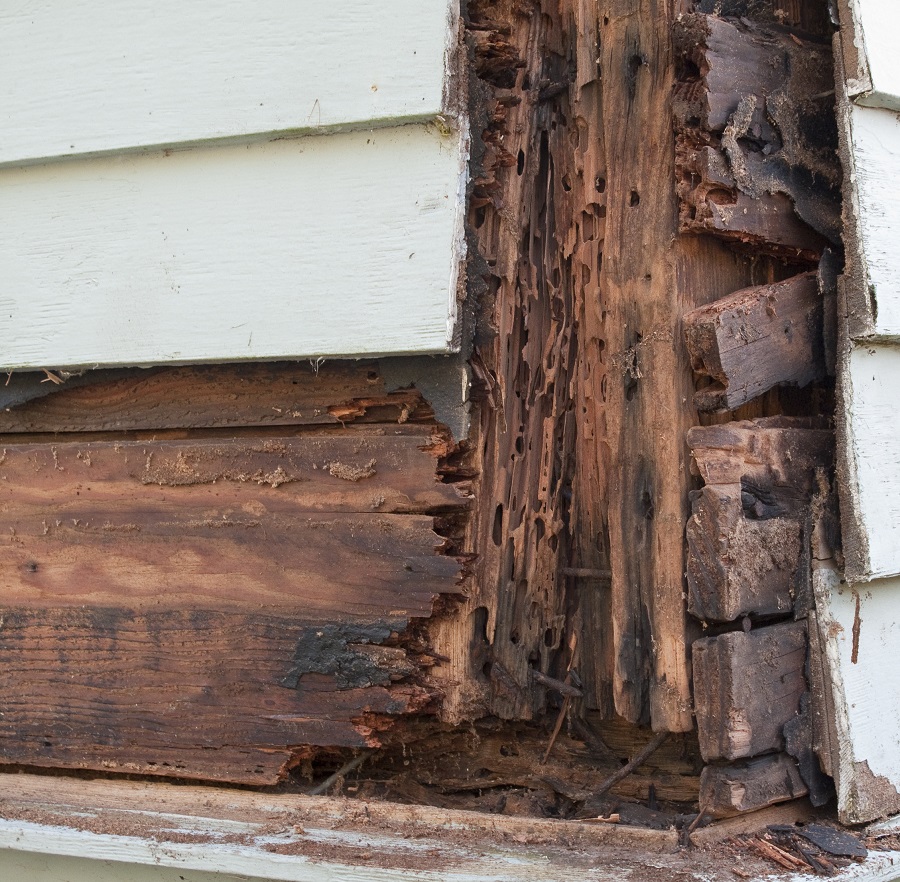 What Customers Are Saying
"My all-in-one company that is locally owned and operated! Used pest control since 1999. Only critters I find are dead ones or ones on their death bed. Was one of the first to sign up for their lawn care service in 2008. Reasonable rates compared to the national companies. Finally switched over to Target for my termite bond protection in 2016 from a national company. Protection is the same with much lower rates. I am one satisfied and loyal customer!"
"Have been using Target Exterminating and Lawn for quite awhile. They listen and are very helpful. My lawn is always cared for very well. Susan schedules my services and works with my schedule in mind.  I have and will continue to recommend them to friends and family."
"Excellent in every way! We have used Target for exterminating and lawn care and have been extremely pleased! Jimmy and Susan even helped us with a tough exterminating situation where we needed a company we could trust to come in and do it right the first time! Would highly recommend Target!"
"We have done business with Target for our home in Montgomery for many years. They are honest and reliable. Our lawn has never looked so good! Too bad they don't have a office in Florida, we would use them here as well!"