About Target Exterminating & Lawn Care
​Target Exterminating and Lawn Care is a local, family owned and operated business, with 30 + years servicing the River Region. Target offers residential and commercial pest control, termite, and lawn care services. With expert knowledge, fantastic pricing, and unbelievable customer service and reputation, you can't go wrong with choosing Target Exterminating and Lawn Care!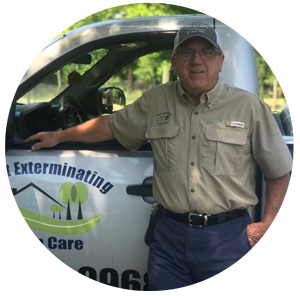 Jimmie founded Target Exterminating and Lawn Care in 1989 after working in the pest control industry for over 7 years. He started the company by walking miles; leaving business cards in the door of people's homes. Target expanded in the River Region area by referrals of satisfied customers who soon realized they could trust Jimmie's integrity and knowledge of the industry. Target is now servicing children and grandchildren of their original customers. Target quickly began servicing apartment housing and restaurants and commercial properties—some of which have been loyal customers for 25 years. Jimmie's hard work, dedication to his customers, and continual training and implementation of the best methods in the pest and lawn industry have made Target a company that serves the River Region and beyond proudly and well. Jimmie is certified and licensed in pest control, termites, and lawn care.
Susan Harper | Owner & Manager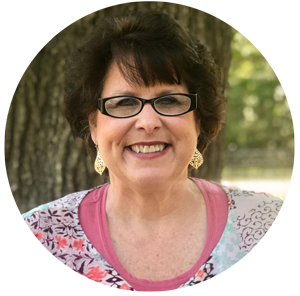 Susan joined Jimmie in the business in 1994. She remembers when she began answering the phone instead of Jimmie and saying, "Target Exterminating, may I help you" that she would get the response, "you mean Jimmie, this is Jimmie's company, right?" She soon began to see the gift her husband had with their customers; they were able to completely trust him. She proudly says that now they no longer ask for Jimmie but for Susan! Susan enjoys her job as service manager and really likes the contact she has with the customers. "I love being at a restaurant or in the grocery store with Jimmie and meeting customers face to face that I've only spoken with on the phone maybe for years".
Jimmie and Susan have two children, Lee and Kayla, who are married to Laura Ashley and Kyle. They are extremely blessed with five grandchildren. Jimmie calls the St. Augustine area home, and Susan grew up in Brundidge, AL, which is 60 miles south of Montgomery. They are a house divided: Jimmie is for Alabama and Susan is for Auburn. They enjoy family time, attending their local church, watching football, and trips to St. Augustine.
Kyle Whatley | Corporate Officer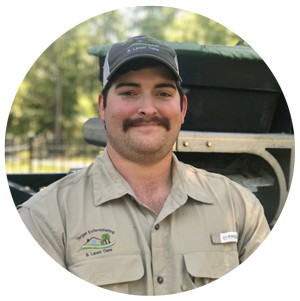 Kyle Whatley joined the Target team in 2013. He is the supervisor of the lawn care division and enjoys seeing customers lawn transform over time. Kyle is diligent in his taking time, research and effort to use the best products and methods in the lawn care industry available. Kyle has developed an excellent trust relationship with Target customers. Kyle knows lawns!
Kyle and Kayla have three children, one on the way. He enjoys adventures with his family, golfing, is a big Cubs fan, Auburn fan, and a talented woodworker.
What Customers Are Saying
"My all-in-one company that is locally owned and operated! Used pest control since 1999. Only critters I find are dead ones or ones on their death bed. Was one of the first to sign up for their lawn care service in 2008. Reasonable rates compared to the national companies. Finally switched over to Target for my termite bond protection in 2016 from a national company. Protection is the same with much lower rates. I am one satisfied and loyal customer!"
"Have been using Target Exterminating and Lawn for quite awhile. They listen and are very helpful. My lawn is always cared for very well. Susan schedules my services and works with my schedule in mind.  I have and will continue to recommend them to friends and family."
"Excellent in every way! We have used Target for exterminating and lawn care and have been extremely pleased! Jimmy and Susan even helped us with a tough exterminating situation where we needed a company we could trust to come in and do it right the first time! Would highly recommend Target!"
"We have done business with Target for our home in Montgomery for many years. They are honest and reliable. Our lawn has never looked so good! Too bad they don't have a office in Florida, we would use them here as well!"